Announcement
•
Emily Skye
I'm bringing booty back with Booty MAX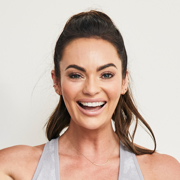 I'm bringing booty back and this time we're taking it to the MAX! Feel empowered as you strengthen, sculpt, and lift your butt with my six - week Emily Skye FIT Booty MAX challenge, designed to shape your glutes and get that peach you've always wanted!
This program can be done at home or in the gym and is the long-awaited sequel to one of our top-3 programs of all time, Booty Challenge!
How does Booty MAX work?
Five workouts per week for six weeks to get your booty firing.

30-40 minute workouts, including warm-up and cool-down.

Workouts will be in classic HIIT and HIRT strength style.
What equipment you'll need for Booty MAX
We recommend the use of dumbbells, kettlebells, an exercise mat and a chair/bench for at-home workouts.

Various gym machines if you're doing the gym option.
What is the difference between Booty Challenge and Booty MAX?
We're turning up the heat even more this time, with a new and improved structure and program.
You can expect:
Greater exercise variety with the inclusion of new exercises both at home and at the gym.

Less equipment needed for the at home workouts but giving you bigger results.

High-intensity sessions that will keep you progressing throughout as you get stronger.

Every workout is different and unique as no exercise combination is the same throughout the program. (Compared to the original Booty Challenge, which did have some repeat workouts.)

Super Strength Fridays to finish each week stronger than the last.
Benefits of working out your booty
You'd be surprised at how many benefits there are from working on that booty of yours.
If you find yourself constantly sitting down, staring at your phone, or hunched over while working at your computer, you'll be pleased to know strong glutes can improve your posture by helping to support your spine and pelvis, whilst also reducing the risk of lower back pain.
A strong booty also helps to stabilise your hips and knees, which can reduce the risk of injuries. You will also benefit from a stronger core, joint health, and enhanced circulation by working on that booty.
Targeting all areas
The Booty Max program has a focus on glutes, but each day will have a different target to make sure you're not overworking one body part.
While you're working your upper body or core, your glutes are recovering from the previous FIT workout. It's all about balancing your workouts to get the best out of them.
Ladies, this is your sign to join me on FIT and get ready to build that booty!
Emily Skye
Personal trainer • Founder
Emily Skye is a strength training expert and the face of FIT, the digital fitness app that helps women worldwide build strength and confidence, stay active through pregnancy and rebuild post-pregnancy. Emily holds a Certificate IV in Fitness and Master Trainer qualification from the Australian Institute of Fitness. She is also co-founder of James Cosmetics and a mother of two.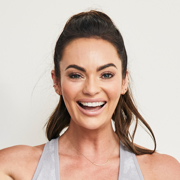 Start your FIT journey with your first 14 days free.
Get results you can see and confidence you can feel with internationally renowned trainer Emily Skye.