ANNOUNCEMENT
•
Emily Skye
New Quick FIT for a fast & effective burn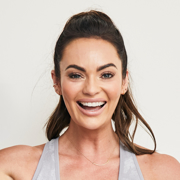 My Quick FIT workouts are back to bring you all the burn in half the time!
For two sizzling weeks, I'll be delivering NEW Quick FIT workouts, launching on March 20.
If you're short on time, you can do a 20-minute session at home or in the gym, or try an even shorter mobility session on the weekend.
So even when life gets busy, you can keep making progress!
What will I get out of Quick FIT?
My Quick FIT workouts hit all the same targets as my full FIT workouts: lower body, upper body, full-body cardio, and mobility.
Ready to smash a fast and effective workout? Get access to all my Quick FIT sessions from March 20 with a 7-day free trial.
Emily Skye
Personal trainer • Founder
Emily Skye is a strength training expert and the face of FIT, the digital fitness app that helps women worldwide build strength and confidence, stay active through pregnancy and rebuild post-pregnancy. Emily holds a Certificate IV in Fitness and Master Trainer qualification from the Australian Institute of Fitness. She is also co-founder of James Cosmetics and a mother of two.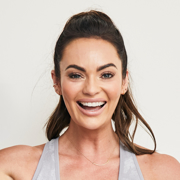 Start your FIT journey with your first 7 days free.
Get results you can see and confidence you can feel with internationally renowned trainer Emily Skye.