FITNESS
•
Emily Skye
I'm turning up the burn with Body Sculpt MAX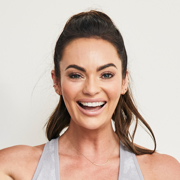 Hey muscles, are you ready for more? Then my new workout program Body Sculpt MAX is the challenge you need.
Join now at emilyskyefit.com to start sculpting your strongest body ever.
I've taken everything FIT members loved about my original Body Sculpt Challenge and turned up the BURN! Over 6 weeks starting January 30, I'll help you go from strong to strongest and achieve peak definition with new strength-building moves for maximum full-body sculpting.
How does Body Sculpt MAX work?
My new 6-week program is all about moves for maximum sculpting. From strong calves to shaped thighs, defined abs and sculpted arms, shoulders and back, we'll hit it ALL!
It's low-equipment. All you need to sculpt at home is a chair and dumbbells.

We'll do 5 workouts each week, targeting your full, upper and lower body, all 35-40 minutes max.

It's a progressive program, with workouts that get tougher as you get stronger.

The focus is on strength training with added steady-state cardio thanks to active rests – keep moving with me to maintain an elevated heart rate and sneak that cardio in.

Low-impact modifications so you can sculpt with less stress on your joints if required.
Why is Body Sculpt MAX the right program for me?
I LOVE strength training and I'm so excited to see more women discovering what it can do for their bodies and how it can make them feel. This year, it's YOUR turn!
Body Sculpt MAX is for you if:
Sculpting is your No. 1 body goal! I'll help you maximise lean muscle definition with body-part targeting workouts.

You hate cardio but know you need it. I've threaded it into your workouts in ways you won't even recognise!

You crave variety. Every workout is unique and we'll end each week on a high with fresh challenges.
What results will I get?
I'll coach you through every workout to take your total-body results to the MAX!
Achieve maximum fat burn for all-over lean muscle definition.

Shape and sculpt all the major muscle groups.
This year, it's all about the definition. Break out the moves for maximum sculpting and give your muscles more with Body Sculpt MAX, launching January 30.
Join now and start sculpting at emilyskyefit.com!
Emily Skye
Personal trainer • Founder
Emily Skye is a strength training expert and the face of FIT, the digital fitness app that helps women worldwide build strength and confidence, stay active through pregnancy and rebuild post-pregnancy. Emily holds a Certificate IV in Fitness and Master Trainer qualification from the Australian Institute of Fitness. She is also co-founder of James Cosmetics and a mother of two.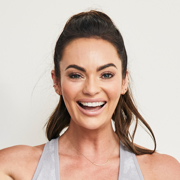 Start your FIT journey with your first 14 days free.
Get results you can see and confidence you can feel with internationally renowned trainer Emily Skye.