ANNOUNCEMENT
•
Emily Skye
Find your strong with new workouts on FIT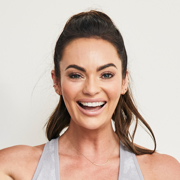 Ladies, join me to find your strong!
I've just added 130 brand NEW workouts to Emily Skye FIT because when it comes to reaching your goals, there's no one size fits all.
Whether you're starting out, have been training for years, are pregnant or just had a baby, I'm here to help you get motivated, build strength and have fun with FIT!
As an added treat, my friends at Women's Best are offering 70% off resistance bands with every 12-month plan to get you fired up with everything you need to start your FIT journey!
Join me now to find your strong and redeem your offer.
What's new?
Give your goals a kick up the booty with brand new workouts on FIT. You can expect:
New exercises to give you a fresh challenge.

Low-equipment sessions so you don't need a load of gear to smash a workout.

Alternatives and modifications for high-impact moves.

New express booty band workouts to target and sculpt your glutes, legs, core, and total body.
There have never been more ways to get motivated! So what are you waiting for? Start your FIT journey with a free trial and claim your offer today.
Emily Skye
Personal trainer • Founder
Emily Skye is a strength training expert and the face of FIT, the digital fitness app that helps women worldwide build strength and confidence, stay active through pregnancy and rebuild post-pregnancy. Emily holds a Certificate IV in Fitness and Master Trainer qualification from the Australian Institute of Fitness. She is also co-founder of James Cosmetics and a mother of two.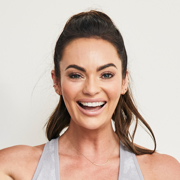 Start your FIT journey with your first 14 days free.
Get results you can see and confidence you can feel with internationally renowned trainer Emily Skye.