ANNOUNCEMENT
•
Emily Skye
Made to FIT: try a new way to train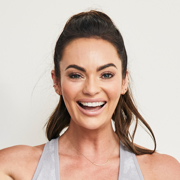 My new workouts are Made to FIT – fit your mood, your energy levels and your strength. Because I know that how you feel can change depending on your cycle and stage of life, and I want to help you keep moving no matter what.
Join me for a free trial on FIT and choose your workout intensity based on how you're feeling: Up the intensity on those strong days, lift yourself with mood-boosting exercise, or stick with slower, stress-relieving sessions on the days your body needs it.
Let's take a look at how each level of intensity in my Made to FIT sessions works.
High intensity workouts
What are they? These workouts will spike your heart rate, help you achieve strength and endurance goals and smash your personal bests. Expect HIIT/HIRT and advanced strength training workouts incorporating big lifts and compound moves.
When to use them: When you're feeling super strong and full of energy, it's time to take on a high-intensity challenge!
Medium intensity workouts
What are they? Increase your heart rate and work your muscles without pushing yourself to the limit. Expect HIRT and strength workouts designed to maintain lean muscle and cardio fitness.
When to use them: These workouts are great for days when your energy levels feel stable and standard. If menopause or PMS has you feeling down, a moderate-intensity workout is perfect for boosting your mood.
Low intensity workouts
What are they? Sessions to focus on recovery and flexibility, plus low-intensity strength exercises using slow and controlled movements.
When to use them: Fighting fatigue or not feeling great? A low-intensity workout is a great way to keep moving and stay consistent when you can't manage a high-octane workout.
How to find your Made to FIT workouts
Once you've clocked your mood and energy levels, it's easy to find a workout that's Made to FIT. You can swap a session into your FIT daily planner, or simply search through workout options by filtering for:
Intensity: Low

Intensity: Medium

Intensity: High
Training has always been the one thing that makes me feel better. Whatever your starting point, with Made to FIT and your free trial , you can find the exercise that helps YOU feel better, too.
Emily Skye
Personal trainer • Founder
Emily Skye is a strength training expert and the face of FIT, the digital fitness app that helps women worldwide build strength and confidence, stay active through pregnancy and rebuild post-pregnancy. Emily holds a Certificate IV in Fitness and Master Trainer qualification from the Australian Institute of Fitness. She is also co-founder of James Cosmetics and a mother of two.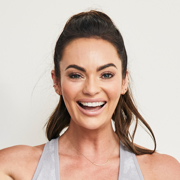 Start your FIT journey with your first 14 days free.
Get results you can see and confidence you can feel with internationally renowned trainer Emily Skye.