FIT Fam
Track your weights and reps with the FIT Logbook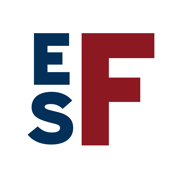 You just smashed a strength workout with your heaviest weights, highest reps and best performance yet. But if you didn't track it, did it really happen? Now you can make every session count with the brand new Logbook on Emily Skye FIT.
This new feature lets you record your weights, reps and timed exercises on all In Gym workouts, so you can track your progress and level up your results!
To access your Logbook, update your FIT app now.
We love strength training at FIT, and to continue growing stronger you need to know when to lift heavier and step up the volume of your training – this is why tracking weights and reps is a crucial part of your routine. Not only will you know when it's time to increase the challenge, it's a great way to motivate yourself to keep going and push for more!
How does it work? To start tracking your progress with your Logbook, all you have to do is click the notepad icon at the bottom of your In Gym workout, then "Add Log".
Check out 5 things you can do with this awesome new feature:
Quickly log an exercise as you smash it: adjust the weights used and reps performed.

Make the numbers work for you: log weights in kilograms or pounds.

Lift heavier or dial it back: the weights will default to the last weight you logged for individual exercises.

Get a quick snapshot of your progress: see the last 3 times you performed an exercise.

Look back at your transformation: logs are stored forever in your Logbook.
This is just the beginning! The Logbook will get even better as our tech gurus add new elements – so make sure you keep your app up to date to get the latest and greatest version.
Got questions? We thought you might! Read through the FAQs below before you start logging your next workout.
The Logbook is available in all In Gym workouts – start tracking your weights and reps today!
Q. How do I log a workout?
A. You can log weights and reps as you complete an exercise in any In Gym workout with Emily using your Logbook.
Here's how to make it happen:
Click the notepad icon at the bottom of your screen to enter the 'log view' on your workout.

Click 'Add Log' to enter your weights and reps.

The log will default to the last weight you entered and the number of reps (if any) specified in the workout.

Adding a log will pause the workout. Press play when you're ready to go again.

To view, edit or delete the logs you have made for an exercise, click the Logbook button.
Note: When in 'log view' on the app, you will only see the exercise you are currently up to and the last 3 logs entered for that exercise. You can return to viewing the full workout by clicking the list icon at the bottom right of the screen.
Q. What can I add a log to?
A. You can only log weights and reps for an exercise in an In Gym workout.
Q. Can I log weights/reps during an At Home workout?
A. Because of the different style of these workouts, for now tracking with the Logbook is only available for In Gym sessions.
Q. How do I save my workout log?
A. Weights Tracker logs are saved differently if you're using the app or the website.
On the app: logs are saved once you complete a workout.

On the web: logs are saved as soon as you click 'Save' after entering your weights and/or reps.
Q. What happens if I have to stop a workout early or it gets interrupted? Do I lose all my logs?
A. When using the iOS or Android app, your Logbook entries will only be saved once you have marked a workout as complete.
If you're using the Logbook on the web at emilyskyefit.com, your weights and reps will only be stored once you have saved that log. So make sure your computer is fully charged before you work out!
Q. Can I make the weights default to my preferred unit of measurement?
A. Weights Tracker will default to the Measurement Units (metric or imperial) you have selected in your FIT settings. If you are in a gym that uses different measurements on their weights, you can switch between kgs and lbs on any exercise you are logging. The Logbook will do the conversion for you when you switch back, and remember the last units you selected for your next workout.
Q. Why can I see logs recording time for a reps exercise?
A. Exercises may be timed in one workout and assigned reps in another, e.g. 40 sec of kettlebell swings in a HIIT workout and 10 reps in a strength workout. When a log includes a time, it's because the exercise you were completing was timed.
Q. Can I compare all logs I made for one type of exercise?
A.To view your logs for a particular exercise (even if they were completed in a different workout), start an In Gym workout, select the exercise, and tap Logbook.
Q. How many of my previous logs can I see during a workout?
A. During a workout, you can view the last 3 logs recorded for the exercises in that workout. To see more than the previous 3, click Logbook to see all logs you have recorded for each exercise. These logs are sorted by date, along with a description of the related workout.
Q. Can I default my In Gym workouts to always show the logging screen?
A. This function is not currently available. All In Gym workouts will appear with the regular screen showing all the exercises until you click the notepad icon.
Q. Can I sort my logs by weight, reps, workouts or programs?
A. Not just yet! Our gurus are working on expanding the Logbook feature, so stay tuned.
Start your FIT journey with your first 14 days free.
Get results you can see and confidence you can feel with internationally renowned trainer Emily Skye.