Emily Skye
Try a free FIT Post-Pregnancy workout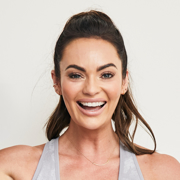 Returning to fitness after giving birth is a journey – and that journey starts here, with the very first FIT Post-Pregnancy workout!
Available exclusively on Emily Skye FIT, my dedicated postnatal program was designed in collaboration with women's health physiotherapist Phoebe Armfield to help women to recover, progress and rebuild after giving birth.
It's the same style of training that helped me return to fitness after my babies, and I'm so excited to share this taste of the full program with you.
Stage 1 of FIT Post-Pregnancy – which includes the workout below – is intended for women who are at least 6-10 weeks postpartum, have received clearance from their doctor to recommence exercise and are ready to start regaining their strength and fitness.
An important note: Always consult your doctor before beginning any new exercise program, as there are some situations where exercise may not be advised. This information should be used as a guide only and should not replace the advice of your medical practitioner. You can read the full statement on safety here.
Grab a workout mat and a towel, then hit play to begin!
Love this workout? It's just one tiny part of the full FIT Post-Pregnancy program available on Emily Skye FIT. Visit emilyskyefit.com today to start your free trial, and access the program in full.
Emily Skye
Personal trainer • Founder
Emily Skye is a strength training expert and the face of FIT, the digital fitness app that helps women worldwide build strength and confidence, stay active through pregnancy and rebuild post-pregnancy. Emily holds a Certificate IV in Fitness and Master Trainer qualification from the Australian Institute of Fitness. She is also co-founder of James Cosmetics and a mother of two.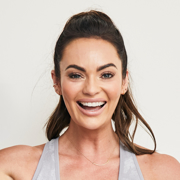 Start your FIT journey with your first 7 days free.
Get results you can see and confidence you can feel with internationally renowned trainer Emily Skye.