Emily Skye
Let's get real about 'bouncing back' after pregnancy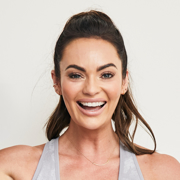 How are you feeling about your body after baby, mama?
It can be SO HARD to appreciate and feel good about your postpartum body, especially if you struggled with body image issues before getting pregnant. But I'm here to tell you that your body is simply amazing, and it IS possible for you to see it that way.
When I was creating FIT Post-Pregnancy, I wasn't where I wanted to be in terms of my fitness, but I had more love and appreciation for my body than ever before. I knew the physical progress would come, but I didn't want to rush it.
I created my postnatal program because I wanted women to have a safe space to regain their strength and return to fitness after giving birth. A big part of that is about enjoying exercise for how it makes you feel – not just how you look.
Health and fitness is a huge part of my life and always will be. Training makes me feel alive, energetic and strong – for myself, and for my family.
Ladies, it's time to reject the pressure to 'bounce back' and instead embrace your body for the incredible things it has done and is still capable of!
Watch Emily get real about appreciating her postpartum body.
Emily Skye
Personal trainer • Founder
Emily Skye is a strength training expert and the face of FIT, the digital fitness app that helps women worldwide build strength and confidence, stay active through pregnancy and rebuild post-pregnancy. Emily holds a Certificate IV in Fitness and Master Trainer qualification from the Australian Institute of Fitness. She is also co-founder of James Cosmetics and a mother of two.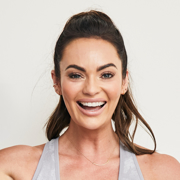 Start your FIT journey with your first 7 days free.
Get results you can see and confidence you can feel with internationally renowned trainer Emily Skye.