RECIPE COLLECTION
•
FIT Fam
5 energy-filled snacks for breastfeeding mothers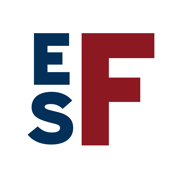 Breastfeeding your new baby, getting back to exercise with FIT Post-Pregnancy… Mama, you're going to need energy! Your nutrition is so important at this time, and there are a few extra needs that you're going to want to be aware of.
If you're breastfeeding, you'll need to add extra calories to your daily intake. Everyone is different, but you'll most likely need to add roughly 300-500 calories to whatever you were consuming before you were pregnant. If you're following your FIT meal plan, we've crunched the numbers for you. Just add 1-2 extra snacks to your meals for the day, and you'll be well-fueled and ready to nourish both you and bub.
Start your FIT journey with your first 14 days free.
Get results you can see and confidence you can feel with internationally renowned trainer Emily Skye.