Emily Skye
Welcome home to the NEW Emily Skye FIT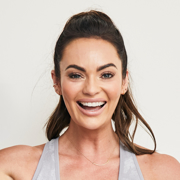 You spoke, and I heard you. I've transformed Emily Skye FIT to give you a completely fresh outlook on fitness and make it easier than ever to achieve your goals.
For the first time, FIT is available on web, iOS and now on Android.
What's different?
I've put Emily Skye FIT through an intense boot camp, and it has come out the other side looking better than ever! I am so excited to be bringing you a huge list of brand new features, as well as some improvements that my members have always wanted.
Here are just a few of my faves:
The FIT website has been upgraded, a revamped iOS app is waiting for you in the App Store, and you can download the brand new FIT Android app from the Google Play Store now!

A new and improved planner showcases your workouts, meals and tips, making it easy to plan your week and track your progress.

FIT is now a truly personalised experience – you can give a big tick to a challenge completed, swap meals or workouts, and save your favourite recipes, workouts and articles.

The recipe library has received a makeover! You can filter all of my 400+ recipes for dietary requirements and ingredients, and change the number of servings on a recipe – so no matter how many mouths you have to feed, my recipes have got you covered!
How have my workouts changed?
You want to work out in a way that suits your lifestyle – and with At Home or In Gym workout options on FIT, you can! Whichever format you select, I'll be there to show you the moves and sweat it out with you every step of the way.
There's also a whole new way to work out and reach your goals in the dedicated Programs section – this is where you'll find my targeted, short-term Booty Challenge and Abs to the Core Challenge.
FIT Pregnancy is designed to keep all you mamas-to-be moving safely through each trimester of pregnancy – and it's now ready for you to get started, whatever stage of pregnancy you're at.

Start Strong is a 4-week at-home program for beginners to strength training – I'll help you learn the basics, nail key moves and kickstart your strength gains. Work out alongside thousands of women now!
But wait, there's more… You'll also find weekly Body Burners in your FIT planner to challenge and push you further!
Anything else?
You bet your booty there is! Expert tips, wellbeing advice and motivation will support your journey and give you the edge.
Plus I'm welcoming new experts to the FIT team – including a psychiatrist and physiotherapist (physical therapist) – to keep you physically and mentally strong, and give you all the tools you need to smash your goals.
Wait, when is it happening?
Now! Your new home on Emily Skye FIT is ready and waiting to get you strong.
Join now via my website to kickstart your own transformation with the first 7 days free!
Emily Skye
Personal trainer • Founder
Emily Skye is a strength training expert and the face of FIT, the digital fitness app that helps women worldwide build strength and confidence, stay active through pregnancy and rebuild post-pregnancy. Emily holds a Certificate IV in Fitness and Master Trainer qualification from the Australian Institute of Fitness. She is also co-founder of James Cosmetics and a mother of two.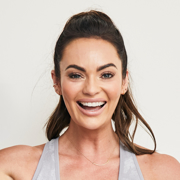 Start your FIT journey with your first 7 days free.
Get results you can see and confidence you can feel with internationally renowned trainer Emily Skye.