FIT Fam
Stay healthy and strong with these pantry recipes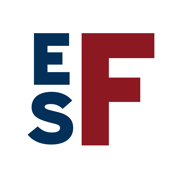 Now that we're all doing our bit by staying in and social distancing, our usual grocery shopping routines have gone out the window. Right now, when we CAN shop, we need to shop smart – grabbing what fresh food we can and stocking up on a few non-perishable essentials (without resorting to panic buying).
And when we can't get out, or the supermarket shelves are bare, it's time to unleash the power of all those tins hiding in the darkest recesses of your pantry!
Crank up your can opener and make staples such as tuna, coconut milk, lentils, chickpeas and pasta into healthy and nutritious meals that will continue to power your workouts and deliver all the protein you need.
We peeked into the pantry to pull out a few of our favourite pantry staple recipes to help you make the most of whatever you have.
If you can't get hold of certain ingredients right now, get as creative as you need to be: use Emily Skye FIT recipes as a base or inspiration, sub like-for-like vegetables and herbs, switch up your protein source to use what you have, reach for tinned or frozen veg when you can't get fresh, swap quinoa for rice and so on.
To make your life easier, all of these dinner options, except the pasta and risotto, can be batch cooked and frozen for later. Cook clever, cook healthy and stay strong!
Start your FIT journey with your first 14 days free.
Get results you can see and confidence you can feel with internationally renowned trainer Emily Skye.