Emily Skye
Read this when you don't feel like working out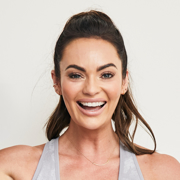 When we're tired, upset or frustrated, we feel like doing nothing. When you're not in the mood, exercise seems like so much more of a chore.
Pyjamas, Netflix and a block of chocolate sounds like the cure, right? But if you push yourself out of that comfort bubble and get into that workout gear, and go hard at a good workout session, you may notice something miraculous... You actually feel so much better!
It's when you're 'not really feeling a workout' that you actually need it most. The best thing you can do for yourself right now is to jump into your gym gear and get sweatin'.
Here's why:
1. It's chemical!
Exercise does a lot of things for your body and your mind. When you exercise, your brain releases endorphins – the feel-good happy chemicals that keep you going! Plus, your serotonin levels naturally increase, putting you in a better mood all-around.
2. It's psychological!
Knowing that you've accomplished your workout is a great mood-booster, and each time you push through and do exercise, it becomes more of a habit, so it's easier next time. Not to mention seeing the progress you make each time and knowing you're working towards your goal.
3. It's powerful, even in small amounts!
It has been proven that as little as 10 minutes of exercise can have a positive effect, but that people who managed 30 minutes felt even happier. The more you move, the better you feel! Any sort of exercise will do the trick, whether it's a bit of cardio like a walk, or a HIIT session.
4. All sorts of exercises have benefits!
If you feel really down and exhausted, you don't have to push yourself too hard. Do something like yoga, which helps to de-stress, energise and reconnect as you stretch out those muscles and focus on breathing. You can come back to your harder workouts when your body is up to the challenge, so you can keep up that progress.
Go on, test it yourself.
Don't just take my word for it, next time you feel like skipping a workout because you just aren't in the mood, push yourself to just do it. You will be better off not only because you feel more positive and your mood is lifted, but your body benefits by getting stronger, fitter and healthier.
Emily Skye
Personal trainer • Founder
Emily Skye is a strength training expert and the face of FIT, the digital fitness app that helps women worldwide build strength and confidence, stay active through pregnancy and rebuild post-pregnancy. Emily holds a Certificate IV in Fitness and Master Trainer qualification from the Australian Institute of Fitness. She is also co-founder of James Cosmetics and a mother of two.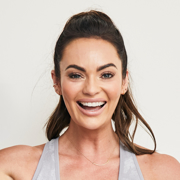 Start your FIT journey with your first 7 days free.
Get results you can see and confidence you can feel with internationally renowned trainer Emily Skye.