FIT Fam
7 items to make meal prep easier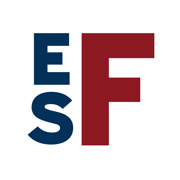 Have you meal prepped for the busy week ahead? Sure, prepping can take up a bit of time, but one big effort now will save you time during the week and ensure you're eating healthy – even when you're running out of the house in a hurry. To make your prep time faster and easier, here are some items you should definitely consider having in your kitchen!
1. Zip-lock bags
Small and large! Small resealable bags are great for snacks like nuts and seeds, or carrot and celery sticks. Meanwhile, large bags are good for packing away left over salad leaves, or portioned out ingredients to keep handy for freshness and fast access.
2. Tupperware/containers
And lots of them! All different sizes too. Fill them with snacks and full meals, and have them ready in the fridge and freezer.
3. Scales and measuring cups
These items make it so much easier to measure out the correct amount of ingredients when following recipes. When you have the right amount, you will be controlling your portions and recognising just how much you should be eating.
4. Seasonings
Set aside a space in the pantry and stock up on your favourite seasonings, spice mixes and sauces. That way they'll be ready to grab when you're cooking up your next meal!
5. Mason jars
These jars aren't just on trend, they're great for prepping overnight oats, muesli, chia puddings and much more. Keep your pre-prepped mason jar meals in the fridge, then just add fresh berries, cinnamon or nuts to enjoy!
6. Cooler bag/freezer blocks
To keep your meals and snacks fresh and cool when you're on the go.
7. Nutribullet/blender
A bullet blender is a must-have for blitzing your favourite FIT smoothies and juices – FAST! We've lost count of how much time having one of these beauties in the kitchen has saved us. Simply throw the ingredients in, blitz them and consume right out of the same cup. You can also store your smoothies in the fridge for later.
Start your FIT journey with your first 7 days free.
Get results you can see and confidence you can feel with internationally renowned trainer Emily Skye.