Emily Skye
Get flawless skin at home with my DIY skincare ideas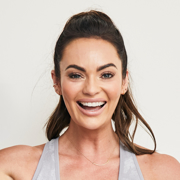 We all want that clear, fresh-faced beautiful skin feeling... without having to spend a fortune on beauty procedures or products. The next best thing to do? Make your own skincare range at home! You can use everyday items from your pantry, along with some extra ingredients that you can easily get your hands on at the shops. The best thing about it is it won't cost you much, and it is naturally good for your skin.
Face masks
Face masks are fun to use to make you feel like you are being pampered. Make your own up and use them in the comfort of your own home. Here are two recipes I like to use, but you can also make up your own as the options are endless.
Olive oil, honey and baking soda face mask
Olive oil moisturises and repairs the skin making it soft and smooth, while honey helps to fight bacteria, protects your skin from sun damage and wrinkles, and tightens your pores. Baking soda works as a gentle exfoliant removing dead skin cells and excess oil.
Instructions: Mix 1 teaspoon of olive oil, 2 teaspoons of baking soda and 1 teaspoon of honey in a small bowl. Apply an even layer to your face and leave for 30 minutes. Wash off with warm water.
Activated charcoal and tea tree oil face mask
If you grab some activated charcoal from the shops, you can use it to not only brush your teeth to keep white, and take as a supplement to remove toxins from the body, but adding it to this face mask recipe will help to draw out toxins from your skin and leave it fresh and glowing. Tea tree also has anti-inflammatory, antiseptic and nourishing properties, which reduces infection and treats acne and blemishes.
Instructions: Mix together 1 teaspoon of activated charcoal powder, 2 teaspoons of aloe vera gel or juice and 3 drops of tea tree oil. Apply an even layer to your face, and leave for 30 minutes. Wash off with warm water.
Creams, cleansers & scrubs
Avocado and almond eye cream
Avocado and almond oil hydrate the skin leaving it soft to touch. Avocado is gentle enough to use around the eyes to reduce those fine lines and puffiness.
Instructions: Blend together 2 slices of avocado and 4 drops of almond oil, then gently dab under eyes. Leave on for 8-10 minutes and wash off with water.
Coconut oil and honey cleanser
Both ingredients have antibacterial properties that prevent skin breakouts and blemishes while hydrating and removing excess makeup.
Instructions: Mix 5 tablespoons of coconut oil and 3 teaspoons of honey together in a small jar. You can add a drop of essential oil to this such as lemon or lavender if you wish. Apply to the face and rub gently. Wash off with warm water.
Lemon and coconut body scrub
Exfoliate all that dead skin and buildup from your entire body by using this body scrub. Lemon brightens your skin while coconut oil moisturises, giving you a natural glow and smooth skin.
Instructions: Mix together 1 cup of sea salt, the zest from 1 lemon and a squeeze of the juice, ½ cup coconut oil (almond, macadamia or olive oil can be used instead) in an airtight jar. With the lid done up tightly, shake to combine the ingredients. Use a spoon to scoop an amount out so you don't contaminate the rest with your hands. Rub generously all over your body, especially your legs, feet and arms. Wash off in the shower.
Emily Skye
Personal trainer • Founder
Emily Skye is a strength training expert and the face of FIT, the digital fitness app that helps women worldwide build strength and confidence, stay active through pregnancy and rebuild post-pregnancy. Emily holds a Certificate IV in Fitness and Master Trainer qualification from the Australian Institute of Fitness. She is also co-founder of James Cosmetics and a mother of two.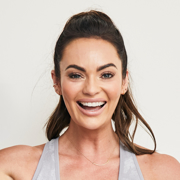 Start your FIT journey with your first 7 days free.
Get results you can see and confidence you can feel with internationally renowned trainer Emily Skye.