Emily Skye
No equipment, no worries! Give these exercises a go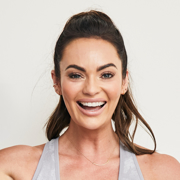 No gear? No problems! I'm going to lay out a bunch of exercises you can incorporate mix-and-match style into a full-body workout that will still challenge you, and keep you working at high intensity. Each exercise targets a specific area such as upper or lower body, your core, or will get your cardio pumping.
Before starting any exercise, make sure you warm up in order to prevent injury during movements. When you finish, ensure you cool down with some light stretching. Remember to complete each movement with correct form, through full range of motion, and with a smooth flow. This will help you get the most out of each exercise!
Upper body
Core/Full body/Cardio
Sit-ups

Toe-taps

Bicycle crunch

Plank

Plank taps

Side plank

V-up

Leg-lowers

Jumping jacks

Mountain climbers

Burpees
Lower Body
Lunges

Side lunges

Reverse lunges

Jumping lunges

Squats

Wide-leg squats

Single-leg deadlifts

Glute bridges
For a challenging workout, try doing the exercises HIIT style – as fast as you safely can, completing as many reps as you can with good form, with as little rest as possible in between each exercise.
Emily Skye
Personal trainer • Founder
Emily Skye is a strength training expert and the face of FIT, the digital fitness app that helps women worldwide build strength and confidence, stay active through pregnancy and rebuild post-pregnancy. Emily holds a Certificate IV in Fitness and Master Trainer qualification from the Australian Institute of Fitness. She is also co-founder of James Cosmetics and a mother of two.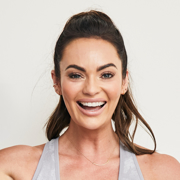 Start your FIT journey with your first 7 days free.
Get results you can see and confidence you can feel with internationally renowned trainer Emily Skye.