FIT Fam
Which Emily Skye FIT program is right for me?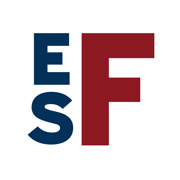 Are you up for a challenge? Having a baby? (Now there's a challenge!) Have an area of your body you really want to target? Whatever your goal, fitness level or life stage, Emily Skye FIT has a short-term program to help you get the results you want.
Want to jump straight into the most popular program on FIT? Why not try Body Sculpt – the 6-week program that will help you to lose weight, build your booty, strengthen your abs and create your most toned and defined body EVER.
Now, let's dive into the programs on FIT!
How does the Programs section work?
The Programs section (hit the menu to find it) contains short-term challenges to get you specific results, introduce you to a new style of training, or guide you through each trimester of pregnancy. When doing a program, you'll still get your daily meals, mindfulness and tips from your planner, but head into the specific program for your workouts. You do not have to do the workouts in your planner in addition to your program workouts.
Even if you're working out in your living room, you're never taking on FIT programs alone – you can share your experience and find support any time in our Facebook community.
So now you know how Programs complement your Emily Skye FIT planner, let's take a look at the current line-up.
Length: 6 weeks
Target: Body Sculpt is a full-body challenge that will help you to lose fat and get lean muscle definition from top to toe.
Do I need gear? All you need to join this program are dumbbells, a kettlebell and a bench (or chair).
Do you want to burn fat while building total body strength and lean muscle? Emily's Body Sculpt program is designed to do just that! With a mixture of strength training, HIIT and HIRT, Body Sculpt will help you build the body you've always wanted. And with on-screen modifications for most exercises, you can join in no matter your starting fitness level!
Length: 6 weeks
Target: Achieve peak definition with 6 weeks of maximum full-body sculpting.
Do I need gear? Dumbbells and a bench (or chair).
I've taken everything you loved about my 6-week Body Sculpt Challenge and turned up the BURN with new strength-building moves for maximum sculpting. The focus is on strength training with added steady-state cardio thanks to active rests – let's get sculpted!
Length: 6 weeks – At Home.
Target: A program for absolute fitness beginners who want to build life-changing and sustainable healthy habits.
Do I need gear? All you need to smash these workouts is a pair of dumbbells, a chair and a workout mat.
Absolute fitness beginner? Haven't done a workout in years? This is the program for YOU.
Build a strong foundation of fitness using low-intensity strength and gentle HIIT workouts. All the exercises have been stripped back to basics to make it as easy as possible to get active, with tutorials to help you master the moves at your own pace.
Length: 4 weeks – At Home.
Target: Learn the basics of weight training and kickstart your strength gains.
Do I need gear? You can Start Strong at home with dumbbells, a kettlebell, resistance band, Swiss ball, bench/chair and foam roller.
Get ready to discover the amazing benefits of using weights with Start Strong, Emily's strength training program for beginners. She'll help you choose the right weights, nail key moves and build your strength and confidence so you can get busy chasing all your fitness and body goals.
Length: 6 weeks
Target: Get sculpted arms, sleek shoulders and a strong back.
Do I need gear? To get the best results from Upper Body Blast you'll need light, medium and heavy dumbbells, a kettlebell, a resistance band and a chair.
My Upper Body Blast will give you the strong arms, back and shoulders of your dreams, all with workouts that take less than 40 minutes. This program will target ALL the key areas of your upper body with progressive workouts that get tougher as you get stronger.
We'll also work your lower-body for balance, and include a weekly HIRT session for fat-burn and increased definition.
Length: 6 weeks – At Home.
Target: A full-body challenge with a focus on core.
Do I need gear? You can do this program with bodyweight, dumbbells and a bench (AKA your couch)
The Abs to the Core Challenge is designed to sculpt and define your abs and take your full-body strength to a hardcore level. A strong core delivers benefits way beyond a toned and flat tummy. It can:
Power up your strength training.

Help you run faster.

Reduce your risk of injury.

Improve your posture and get you moving seriously smoothly through everyday life.
Over 6 weeks we'll smash through abs and core workouts to burn fat, build strength and get you ab fab results!
Length: 6 weeks – In Gym or At Home.
Target: Boost your glutes with targeted lower-body workouts, while getting all-over strong.
Do I need gear? You can do this program at home or the gym with equipment including dumbbells, barbells, kettlebells, Swiss ball, sliding plates, and cables and machines if you're at the gym.
The Booty Challenge is designed to grow your glutes and power up all your body and fitness goals. We'll sculpt and shape, firm and tone, and grow that booty. And by working your behind, you'll discover full-body benefits like this:
Strong glutes give us explosive power for both resistance and plyo exercises, and help us move faster, improving athletic performance.

A strong booty pulls our body upright, drawing our hips back and supporting our core for perfect posture.
Over 6 weeks we'll focus on glute workouts from all angles, strengthen your posterior chain and burn away fat to build a booty that kicks butt.
FIT Pregnancy Trimester 1, 2 and 3
Length: Trimester 1 weeks 5-12 of pregnancy; Trimester 2 weeks 13-28; Trimester 3 weeks 29-38 – all At Home.
Intensity level: Select Low Intensity or Active & Strong, depending on how you're feeling.
Target: Exercise safely and maintain strength throughout your pregnancy.
Do I need gear? You can do each trimester with a mat, dumbbells, a kettlebell, bench and resistance band. We'll also make use of household items including cushions, a chair and (if you don't have a bench) a low step.
Following the workout routine Emily used during both her pregnancies, FIT Pregnancy is designed to help already active mums-to-be keep moving safely through each trimester. Exercising when you're pregnant helps to:
Improve mood and sleep

Ward off nausea

Ease back pain

Prime you for delivery and looking after your precious new baby!
Each trimester is a separate and specialised program, so once you've got the green light from your doctor you can start with the trimester that correlates with your stage of pregnancy:
Trimester 1 (Low Intensity) or (Active & Strong)
Trimester 2 (Low Intensity) or (Active & Strong)
Trimester 3 (Low Intensity) or (Active & Strong)
FIT Post-Pregnancy – Stage 1, 2 and 3
Length: Three separate 6-week stages
Target: Regaining strength and mobility, and get back to regular training.
Do I need gear? In Stage 1 you will need a chair, a towel and a pillow to assist you through the workouts, and you can choose whether to incorporate optional light dumbbells, a foam roller and a theraband. In Stage 2 you will need light dumbbells, a chair and a theraband. To complete the workouts in Stage 3 you will need a low step, a kettlebell, dumbbells, a theraband and a chair.
Emily's Post-Pregnancy program features the same style of training she used to regain fitness after the birth of her babies. Created in collaboration with resident FIT women's health physiotherapist Phoebe Armfield, FIT Post-Pregnancy is designed to address the specific needs of women after pregnancy and giving birth.
In Stage 1 the focus is on recovery and gentle movement, including addressing abdominal separation and your pelvic floor. In Stage 2 you will progress to building strength and increasing workout intensity. When you are ready, Stage 3 will up the tempo with HIIT-style cardio and heavier weights.
And there's more where that came from! We're always working on new programs to keep you on your toes and get you REAL results. Follow along and we'll make sure you're always first to know.
Start your FIT journey with your first 7 days free.
Get results you can see and confidence you can feel with internationally renowned trainer Emily Skye.