FIT Fam
6 tips to make healthy food fit the budget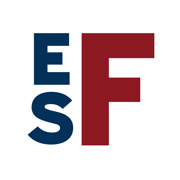 Can you put a price on your health? Doing your best to maintain a healthy lifestyle should be your number one priority. It's like a long-term investment in your body and your quality of life, and can help prevent illnesses further down the track. Think about the long-term benefits of eating good nutritious food, as well as seeing results faster during your fitness journey. But we get it: when you're making a whole-food switch, that first grocery bill can seem a bit high.
Eating healthy doesn't have to break the bank. You just have to approach it differently, and learn a few tricks to make your money go further. In fact, with a bit of planning and creatvity, you can even save money compared to an unhealthy diet! Plus, you'll feel so much happier knowing you're nourishing yourself properly.
Here are our top 6 tips for making the healthy switch more affordable, so you can get started ASAP!
1. Plan and prepare your meals
The meal plan is a core part of the FIT program: not only to support workouts with nutrition, but to make eating healthy food easier. If you're not on FIT, you can still set aside some time each week to plan your meals and shopping lists (Sunday afternoon is a great option). Preparation is key to success! Not only will making a plan help you waste less food and buy fewer unnecessary things, it'll also make you less likely to slip up and go for quick, processed foods during a busy week. Plus, packing a lunch for work will stop you from wasting money on a cafe takeaway. Win-win!
2. Think bulk and seasonal
Buying fresh produce in season can save you loads of money. Just think of how much more expensive fresh berries are out of season. Be flexible and opt for an alternative, or buy frozen. Because you'll be shopping with a meal plan, you can buy bulk, which is cheaper overall than getting a few fruit and veg here and there. If you can't use it all within the week, think about ingredients (fruit, herbs, even chopped onion) that you can freeze for future use.
3. Grow it
It might just be a little box of herbs, a fruit tree in the garden or one tomato plant, but having a bit of fresh produce growing around the house will save you from buying those items at the grocery store. Even a little pot plant of parsley will mean one less cost for your fresh, whole-food meal plan.
4. Make Mondays meat-free
If you eat meat or seafood, this can account for a significant chunk of your grocery bill. By cutting down your intake, even just one day a week, you'll notice a difference to your budget. You can still get your protein from ingredients like tempeh, beans, lentils, eggs and grains. Beans and pulses are another healthy budget hack: buy these dried in bulk, and as long as you store them correctly they can last for months.
5. Avoid pre-packaged, pre-cut or single-portion produce
Pre-cut and packaged vegetables seem like the easier option. The same goes for pre-cut meat for dishes like stir-fries or skewers. But these usually have a higher price tag overall when compared to bulk buying. Taking the time to prepare these ingredients yourself will save you money in the long run.
6. Love leftovers and make big batches
Make leftovers part of your meal plan: cook double portions for dinner that can be the next day's lunch. It'll save you time and money. Another prep tip: if you've got the freezer space and some weekend down-time, choose a recipe that freezes well and make enough to batch for quick defrosting later. This is also a great way to make use of those bulk amounts of fresh veg so you don't have to spend a week eating only sweet potatoes. Just whip up something like our FIT Vegetarian Shepherd's Pie (it tastes amazing!) and freeze individual portions. These can even last a few weeks, and because they make eating healthy quicker and easier, you'll be less likely to turn to takeaways or processed ready-meals.
Start your FIT journey with your first 7 days free.
Get results you can see and confidence you can feel with internationally renowned trainer Emily Skye.