Emily Skye
Women's Best: I'm obsessed!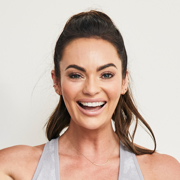 For so many years people asked me to recommend protein or supplements that I used, but to be honest I had avoided it because most brands caused me to bloat… BAD!
Enter Women's Best! They sent me their range, I tried it out, and didn't bloat. To say I was surprised was an understatement, so I continued trying more of their products. I got talking to their team through the process, and now we're working together.
To help make your life easier, I've put all my current favourites from the brand in one list! These are the products I use weekly and they work best with my body. I hope you'll love them too!
Vegan Protein
For those who have been following my journey, you may know I've struggled to find a protein that doesn't upset my stomach and leave me feeling bloated and heavy. When I was introduced to the Women's Best range at the beginning of the year I tried out their vegan protein. I was worried it would leave me feeling like all the other brands did, but I had no reaction at all! I love to have the vanilla vegan protein after I work out to refuel my muscles and for a quick snack if I'm busy running around with Mia!
BCAA
After trying - and loving - the protein shake I wanted to try more. Because I know how good BCAAs can be while you're training I wanted to give theirs a go! BCAAs help keep your energy up and grow your muscles. This means they're great to drink during a workout. I always feel like I do a better workout drinking these! My favourite flavour is fruit fusion.
Protein Bar (Raspberry Crunch, please!)
If I ever find myself feeling hungry in between meals, I always like to reach for a protein bar. My favourite raspberry crunch flavoured protein bar is full of fibre and low in calories, making it the perfect snack to tide you over. I've always got a couple floating around my handbag, haha!
Active Wear
A new favourite is the Women's Best active wear! I always want to feel comfortable when I work out and I love how bright and fun the colours are! They hide everything I'd rather not show when I'm doing a really hard session - especially my sweat! - which, let's be honest, everyone is thankful for.
Emily Skye
Personal trainer • Founder
Emily Skye is a strength training expert and the face of FIT, the digital fitness app that helps women worldwide build strength and confidence, stay active through pregnancy and rebuild post-pregnancy. Emily holds a Certificate IV in Fitness and Master Trainer qualification from the Australian Institute of Fitness. She is also co-founder of James Cosmetics and a mother of two.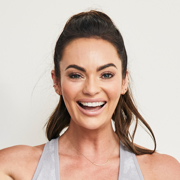 Start your FIT journey with your first 14 days free.
Get results you can see and confidence you can feel with internationally renowned trainer Emily Skye.