FITNESS
•
Emily Skye
Fitness Must Haves: My most loved essentials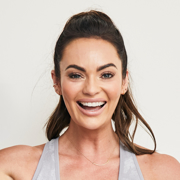 I have tested and trained with many products during my years of fitness, but there are some items I just hate to go without! I'm not just talking weights, but those things that set me up to perform at my best. I'm opening up my gym bag to share the essentials that help me enjoy my workouts and make my life that little bit easier – and may help you, too!
1. Non-slip grip hair ties
I am sure you understand the frustration of having to tie your hair back again and again, in an attempt to keep the hair off your sweaty forehead and out of your eyes. A simple fix is to find hair ties with grips to keep them from slipping out of your ponytail or bun. So small, yet so useful!
2. No-show running socks
I can't stand when things don't stay where they belong… including my socks! Investing in several pairs of good running socks, made specifically to stay in place at the heel and not fall down into your shoes, means one less interruption to your workout experience. I find that socks with a thick tab at the back seem to do the trick.
3. Foam roller
After a good workout, it is so important to stretch and take the time to recover properly in order to ease sore muscles and prevent injury. If you've tried my weekend rest day sessions, you know I love a foam roller. It's a simple option you don't have to pay a packet for, and helps me with my back, sore muscles, and to "roll out" any tightness or pressure points.
4. Kettlebells
Want to get strong? Make sure you've got one of easy-to-use, versatile bad boys among your workout gear. A kettlebell is simply a weighted ball with a handle, which means you can easily grip onto it and build up your strength using swinging or swooping actions. I use kettlebells for weighted squats and lunges, bent-over rows, Russian twists, floor or bench presses, deadlifts, and of course the classic kettlebell swing. If you're looking into buying weights to train at home, you'll get a lot of use out of a set of kettlebells in my FIT workouts!
5. Water bottle
I do not go ANYWHERE without a water bottle! I prefer to use BPA free plastic or glass bottles. If you have your own water bottle with you at all times, there is no excuse to not drink water! It will keep you hydrated during workouts and day-to-day activities.
6. Gym bag
Need motivation to get up and hit the gym in the morning? Have all your essentials ready to go in a gym bag before you get into bed. In the morning you can just grab your bag on the way out. Mine is always packed with a towel, change of clothes, workout mat, lifting gloves, and my water bottle of course! You might want to include any pre or post-workout snacks, too.
7. Yoga mat
Investing in a good, thick yoga or workout mat means you can set up and train anywhere (and avoid the hard, dirty floor!) This extra layer between you and the floor will help to keep your muscles, joints and bones from aching by providing support and compression while you move and stretch.
8. Headphones
If I haven't got my headphones, how can I get into the zone? Music always helps me get pumped and in the mood for a workout, and flipping the playlist to something calming and relaxing also helps with the post-workout wind down.
9. A good outfit
It may sound silly, but wearing quality workout clothes and shoes makes ALL the difference. A good outfit should be supportive, flexible and comfortable enough to allow you to move freely and perform every exercise well. Besides supporting your body, if you are feeling covered up and comfortable in your outfit, you've got that extra confidence that might just boost your performance!
Emily Skye
Personal trainer • Founder
Emily Skye is a strength training expert and the face of FIT, the digital fitness app that helps women worldwide build strength and confidence, stay active through pregnancy and rebuild post-pregnancy. Emily holds a Certificate IV in Fitness and Master Trainer qualification from the Australian Institute of Fitness. She is also co-founder of James Cosmetics and a mother of two.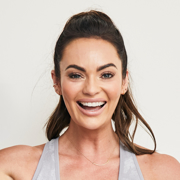 Start your FIT journey with your first 7 days free.
Get results you can see and confidence you can feel with internationally renowned trainer Emily Skye.