FIT Fam
Time poor? Save your mornings with overnight breakfast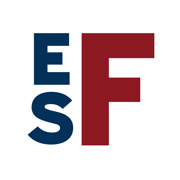 When we're time-poor, eating well is often one of the first things we let slide, especially in the morning when we're just go, go, go!
Let's face it, what leaps to mind as a quick breakfast is usually not a healthy breakfast. We're looking at you, chocolate-chip muffins in the tea room at work, or a cheeky bacon and egg McMuffin at the drive-thru on the way.
As your mother probably always told you, breakfast is important – you're aiming to get all the nutrients you need, packed with protein to give you sustained energy for the day ahead, in one bowl. That makes it sound like a lot of effort, but starting your day the healthy way doesn't have to be hard. Two words: overnight breakfast!
The key to making your mornings easy is in doing a little meal prep and letting your oats and seeds do all the hard work overnight. While you're getting your zzzs and and your muscles are busy repairing and building, these little powerhouses of nutrition will be in the fridge, absorbing all the liquid and flavour around them to create a creamy delicious breakfast that you can simply grab and go when you get up.
Here are just two of our favourite overnight breakfast recipes to get you up and running. With our FIT oats, you can even make enough for breakfast every day of the week in one hit – just top with fresh strawberries and blueberries each morning. Yum!
Start your FIT journey with your first 7 days free.
Get results you can see and confidence you can feel with internationally renowned trainer Emily Skye.