FIT Guide
•
Emily Skye
Postpartum meal planning: What to eat after the baby arrives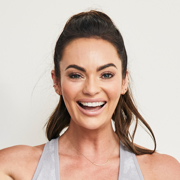 So your little bundle of joy and chaos has arrived (or is about to). Congratulations! I'm so proud of you for doing your best when it comes to fitness and nutrition throughout your pregnancy.
Now you have a whole new postpartum journey ahead of you. After both my babies, I had to keep reminding myself to take it slow – your body goes through a lot during pregnancy and childbirth, and it takes time to recover. So remember, there is no rush to return to your pre-pregnancy fitness or jump into a perfect postpartum meal plan. Take it at your own pace.
How do I get my postpartum meals back on track?
Now is the time to let go of 'perfect' – you're going to need to be flexible with your diet for a while as you settle into a new rhythm.
If you're an Emily Skye FIT member following the FIT Post-Pregnancy program, you can select the Strength & Tone in your settings. This will adjust your meal plan to suit your current needs.
If you're not a member of my program, the most important thing to focus on for your postpartum meal planning is getting adequate nutrition that gives you enough energy to recover following childbirth and look after your little one. Take a look at an example of the kind of meals and snacks you can use to meet your needs below.
Emily Skye
Personal trainer • Founder
Emily Skye is a strength training expert and the face of FIT, the digital fitness app that helps women worldwide build strength and confidence, stay active through pregnancy and rebuild post-pregnancy. Emily holds a Certificate IV in Fitness and Master Trainer qualification from the Australian Institute of Fitness. She is also co-founder of James Cosmetics and a mother of two.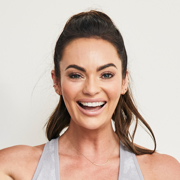 Start your FIT journey with your first 14 days free.
Get results you can see and confidence you can feel with internationally renowned trainer Emily Skye.