Emily Skye
New to strength training? Say hi to Start Strong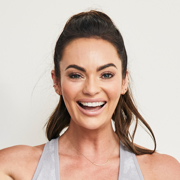 Discovering strength training was a revelation for me – it transformed my body and my mind. Now with Start Strong, it's your turn!
Only on Emily Skye FIT, Start Strong is my brand new at-home strength training program for beginners, or anyone looking to improve their technique and get the most out of my program.
Over 4 weeks, I'll show you how to nail key moves like the deadlift, squat and kettlebell swing, and help you take advantage of all the amazing benefits of weight training for women.
No more looking at the weights in your gym with a mixture of fear and awe. No more using dumbbells as doorstops. If you're new to this style of training, Start Strong is the only place to start!
Is Start Strong for me?
Start Strong is strength training for beginners. So if you've been doing other types of fitness and you're ready for a new challenge, you're returning to fitness, or you just want to feel strong and confident, Start Strong is for you!
I'll help you get into the swing of training with weights so you're ready to take on my full Emily Skye FIT program and get busy chasing your fitness and body goals.
How does it work?
Start Strong is a 4-week strength training program featuring short 'n' sharp workouts in a HIIT/HIRT format. We'll be weight training using dumbbells and kettlebells – don't worry, I'll help choose the weight that's right for you – and I'll get you on track with tutorials for key strength moves. The best part is, you can do Start Strong with me at home. No gym required!
What results will I get?
With Start Strong, I'll help you perfect your technique so you can reap the many benefits of weight training, including:
fat burn

increased stamina

increased bone density

joint protection (meaning you'll be less prone to injury)

improved heart health

a lean, toned and defined body

amazing confidence!
Strength training does so much more than just making you strong. It empowers you to take on new challenges and be the best version of yourself.
So are you ready to work out alongside thousands of women as we Start Strong? Sign up to Emily Skye FIT now to start with your first 7 days free!
Emily Skye
Personal trainer • Founder
Emily Skye is a strength training expert and the face of FIT, the digital fitness app that helps women worldwide build strength and confidence, stay active through pregnancy and rebuild post-pregnancy. Emily holds a Certificate IV in Fitness and Master Trainer qualification from the Australian Institute of Fitness. She is also co-founder of James Cosmetics and a mother of two.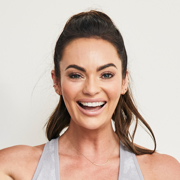 Start your FIT journey with your first 14 days free.
Get results you can see and confidence you can feel with internationally renowned trainer Emily Skye.