Emily Skye
This is what 'success' looks like to me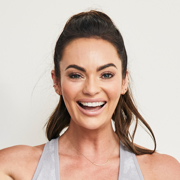 Whether you come to Emily Skye FIT to grow your booty, build defined abs, stay strong throughout pregnancy or fuel your fitness with amazing food, it's going to take more than sweat to achieve your goals.
More and more we're realising that the physical has to be in tune with the mental, and the more knowledge and understanding we have, the further we'll go.
I want FIT to give you ALL the tools you need to reach your goals, which is why my proven effective workouts and dietitian-approved meal plans now come with a big side order of Success!
What is success?
When you explore my program, you'll come across three main elements: Workouts, Food and Success. Success is where you'll find the focus you need to stay on track and tools to look after your mental health.
Being strong is about more than just muscles – I know this from experience! I struggled with body image for years. I was insecure, had an unhealthy obsession with perfection, and was extremely depressed. Discovering strength training made me feel healthier and happier, and I was able to think more clearly and be more positive. But training your body is only half the equation – you need a strong mind, too.
In Success, I'll help you bring your best day in and day out with:
sleep meditations

mindfulness and wellbeing knowledge

motivation and inspiration

fitness breakthroughs

tips and hints to give you the edge
… as well as some extra special health and fitness advice from my brand new team of FIT experts! Stay tuned to meet my new FIT experts as they're announced.
Emily Skye
Personal trainer • Founder
Emily Skye is a strength training expert and the face of FIT, the digital fitness app that helps women worldwide build strength and confidence, stay active through pregnancy and rebuild post-pregnancy. Emily holds a Certificate IV in Fitness and Master Trainer qualification from the Australian Institute of Fitness. She is also co-founder of James Cosmetics and a mother of two.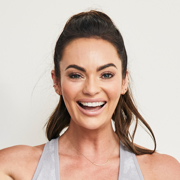 Start your FIT journey with your first 14 days free.
Get results you can see and confidence you can feel with internationally renowned trainer Emily Skye.