Emily Skye
Baby, get ready to move with FIT Pregnancy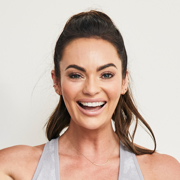 Sticking to a pregnancy workout routine can have huge benefits – improving your mood, helping you sleep better, reducing back pain and priming you for labour. But how do you stay on top of pregnancy workout safety? With my new program FIT Pregnancy!
Designed to keep you moving safely through each trimester with full-body workouts incorporating low-impact and modified HIIT and strength training, FIT Pregnancy has been tried and tested by me through two pregnancies. It's an exercise during pregnancy program for women who are fit and active pre-pregnancy and want to stay that way.
Staying strong throughout my pregnancies gave me confidence that I was prepared for giving birth, for looking after my babies, and able to handle whatever this adventure called motherhood could throw my way. And with FIT Pregnancy, I want to help you do the same.
FIT Pregnancy is now live, ready for you to get started no matter what stage of pregnancy you're at.
My expert team
Working out pregnant brings a whole lot of new factors into play. That's why I've designed FIT Pregnancy in collaboration with a team of experts – including a women's health physiotherapist and advanced sports dietitian – to ensure you're getting only the best guidance.
We'll help you navigate each trimester with modified exercises, tailored nutrition and expert advice.
Workouts for every stage of pregnancy
Your body is amazing! It goes through huge changes when you're pregnant, and FIT Pregnancy is the program that changes with you. In fact, it's not just a single program, but a specialised program for each trimester:
Trimester 1 – weeks 5-12 of pregnancy
Trimester 2 – weeks 13-28 of pregnancy
Trimester 3 – weeks 29-38 of pregnancy
And because we all experience pregnancy differently, you can select the intensity level that is right for you:
Low Intensity – for a lower intensity option depending on how you're feeling (tiredness, weakness, nausea, etc).
Active & Strong – if you're continuing to feel fit and well.
Whatever stage you're at, with FIT Pregnancy I'll help you maintain strength and keep moving in a safe and effective way with expert advice on:
Training with weights

Core and pelvic floor strength

Pregnancy workout safety

Dealing with nausea, and more.
Safety for you and your baby
Yes, working out pregnant is safe. However, pregnancy is not the time to take up new physical pursuits, so you should not start FIT Pregnancy if you are a beginner or have not participated in exercise regularly before becoming pregnant.
Your safety and that of your baby is critical, so you must check with your doctor or obstetrician to get the all-clear before starting any pregnancy exercise program – even if you're feeling fine.
If you're pregnant – or working on it! – this is the program you've been waiting for. Get moving with your first 7 days with Emily Skye FIT free.
Always consult your healthcare professional before beginning any new exercise program, as there are some situations where exercise may not be advised. This information should be used as a guide only and should not replace the advice of your medical practitioner.
Please find our full Privacy Policy and Terms & Conditions here:
Privacy
Terms & Conditions
Emily Skye
Personal trainer • Founder
Emily Skye is a strength training expert and the face of FIT, the digital fitness app that helps women worldwide build strength and confidence, stay active through pregnancy and rebuild post-pregnancy. Emily holds a Certificate IV in Fitness and Master Trainer qualification from the Australian Institute of Fitness. She is also co-founder of James Cosmetics and a mother of two.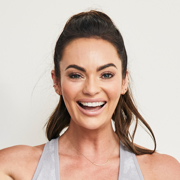 Start your FIT journey with your first 14 days free.
Get results you can see and confidence you can feel with internationally renowned trainer Emily Skye.