Emily Skye
4 beauty secrets for that endless summer glow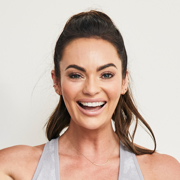 I love summertime at home in Australia. This time of year always makes me feel happy, healthy and full of life. The sun is out, the temperature is rising, and we spend more and more time outside enjoying ourselves. As we tend to be more active in summer, we start to look and feel our best, along with that healthy "glow" we get in our skin. When you feel good and look good, your confidence increases and you just feel happier! So why wait for summer to come around, when you can feel this way any time of the year? Read on for my tips on how I keep my skin glowing all year round...
1. Stay hydrated
Water is the best thing you can feed your skin, to keep it looking plump and youthful. When your skin becomes dehydrated, it starts to look dry, cracked and flakey and loses its natural elasticity, which in turn makes wrinkles look more noticeable! So make sure you drink up and keep that water coming.
2. Exfoliate
Naturally, our skin ages, and the top layers become "dead". Dead skin cells can build up making a dull and dry appearance. You can use dry body brushing before showering, or while in the shower using an exfoliating mitt to scrub off the dead skin cells. You are not only ridding your skin of unwanted dead cells, but you are also increasing circulation and stimulating blood flow to the surface, and getting your lymphatic system working to rid waste and detoxify the body. Do not use these exfoliating tools on your face, as this area is sensitive to damage. Instead, use a gentle exfoliating scrub, or make your own from salt or sugar and coconut oil!
3. Fake the tan
I'll admit it – I use fake tan sometimes to give my skin that added glow. It's great to give yourself a tan without spending hours in the harsh sun. I go for natural tanners rather than main brand versions and use it when I have a special occasion coming up or just want to feel that extra glow. Make sure to exfoliate your skin before you put fake tan on. It stops any build up from happening around skin folds or joints, and your tan will stay on for longer. If you don't like to use fake tan, then I recommend a nice bronzer – it can be a bronzing oil or liquid – and will give your skin that extra shine and can be easily washed off in the shower.
4. Glow from the inside out
Our skin benefits from good care on the outside, but also is affected by what we put into our body. If we eat bad processed and packaged foods full of sugar, bad fats and refined carbs, our body suffers greatly by showing increased inflammation, dehydration, and stress on your major organs – your skin being the biggest organ of all will too become affected! Oils from the fatty foods you eat can build up on your skins surface which will cause breakouts and dull skin. It is extremely important to feed our bodies with nutritious food, full of vitamins and minerals, antioxidants and omega 3s that will help our internal organs and our biggest one on the outside – our skin!
Emily Skye
Personal trainer • Founder
Emily Skye is a strength training expert and the face of FIT, the digital fitness app that helps women worldwide build strength and confidence, stay active through pregnancy and rebuild post-pregnancy. Emily holds a Certificate IV in Fitness and Master Trainer qualification from the Australian Institute of Fitness. She is also co-founder of James Cosmetics and a mother of two.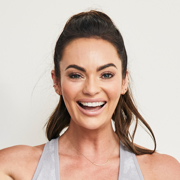 Start your FIT journey with your first 14 days free.
Get results you can see and confidence you can feel with internationally renowned trainer Emily Skye.