BLOG
•
Emily Skye
Breakfast of champions: 4 recipes to fuel up for the day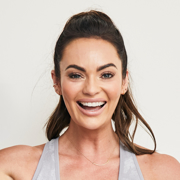 You've heard it before – 'Breakfast is the most important meal of the day'. This might be up for debate, but how many times have you found yourself skipping out on your morning meal or grabbing a quick sugar fix instead? We've all been there. The fact is that you can't fuel your day right with an over-processed chocolate muffin, and skipping breakfast is just going to leave you tired and hungry later so you're bound to overeat.
If you want your body to do its best, you need to start by feeding it the best: that means whole foods, fibre and a protein hit. Then you'll be powering through the day and smashing your fitness goals like a real champion!
Here are four of the best breakfast recipes for maximum fuel and flavour.
Emily Skye
Personal trainer • Founder
Emily Skye is a strength training expert and the face of FIT, the digital fitness app that helps women worldwide build strength and confidence, stay active through pregnancy and rebuild post-pregnancy. Emily holds a Certificate IV in Fitness and Master Trainer qualification from the Australian Institute of Fitness. She is also co-founder of James Cosmetics and a mother of two.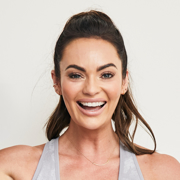 Start your FIT journey with your first 7 days free.
Get results you can see and confidence you can feel with internationally renowned trainer Emily Skye.