Emily Skye
The beauty benefits of body brushing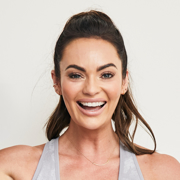 Dry brushing seemed like such a strange concept until I looked into it and decided to give it a go. There is a heap of benefits to dry brushing that you wouldn't have thought, helping to keep your skin in its best form and provide health and wellbeing benefits too!
Our skin is the biggest organ of our body, so why not pay it more attention? We put it through so much by slathering it with products, going in the sun, drying it out in the water, and everyday wear and tear. Do not neglect the skin all over your body! We tend to pay attention to our faces and sometimes our legs, but the rest of our body has skin that needs looking after too.
One effective way to care for your 'all-over' skin is to dry brush. What is it you ask?
Dry brushing is a technique used to improve skin (and wellbeing) by literally using a brush and upwards motions on the skin. Specifically, brushing in a particular pattern from your feet up and in towards the heart, the brush will be firm yet soft, and made from natural bristles.
It has numerous health benefits, not to mention being very relaxing and enjoyable! Here are some of the reasons dry brushing should be part of your weekly pamper session:
1. Cleans and exfoliates
The brush will exfoliate off dead skin while unclogging your pores. It also works to stimulate sweat and oil glands that are vital to keeping your skin healthy and supple, leaving your skin looking fresh and glowing.
2. Improves circulation
The process of dry brushing stimulates blood circulation which is integral to healthy muscle tone and the even distribution of fat cells. (This means it can help reduce cellulite!).
3. Reduces stress
The relaxing massaging effect of dry brushing will leave you feeling fantastic because it cleanses your skin and gently relieves muscle tension at the same time.
4. Stimulates your lymphatic system
Your body's lymphatic system is made up of an intricate web of lymphatic tubules. These are responsible for transporting dead cells and waste from your tissues into your blood so that it can be expelled from the body. The action of dry brushing works to stimulate this lymphatic drainage process which stimulates the flow of lymph through your body. Dry brushing helps to protect the body against waste build-up that would otherwise cause inflammation and disease.
5. Rejuvenates your nervous system
Your skin has many layers, nerves and glands which all become rejuvenated when you brush, by gently stretching and massaging the connective tissues of your nervous system. Furthermore, it stimulates the production of collagen and elastin fibres that keep your skin looking firm, healthy and youthful. So why wouldn't you try it out!
Emily Skye
Personal trainer • Founder
Emily Skye is a strength training expert and the face of FIT, the digital fitness app that helps women worldwide build strength and confidence, stay active through pregnancy and rebuild post-pregnancy. Emily holds a Certificate IV in Fitness and Master Trainer qualification from the Australian Institute of Fitness. She is also co-founder of James Cosmetics and a mother of two.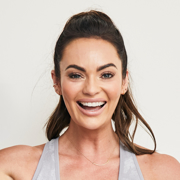 Start your FIT journey with your first 7 days free.
Get results you can see and confidence you can feel with internationally renowned trainer Emily Skye.