Emily Skye
3 ways to work your legs at home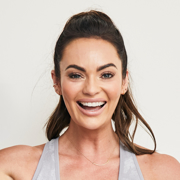 What carries us through our crazy busy days? Our legs! Even though they do so much, a lot of us don't love our legs. Many women tend to store fat around our butt and thighs, and this be hard to shift. The good news is, as well as burning fat, building stronger legs will make you faster, more agile, and increase your overall body strength. Then they'll really be able to take you places!
You don't need to live in the gym to work your legs. Follow these 3 tips to shape and strengthen your legs at home.
1. Flexibility
It's no good just working on building up your muscles. Muscles are complex, and need to be strong, yet flexible to be able to perform a range of movements. Flexibility is important for full movement at the joints, allowing your muscle to stretch and lengthen, and perform motions with a lower risk of injury.
There are two types of stretching exercises which increases flexibility in your muscles: static stretching, where you stretch a muscle without moving (hamstring, calves and thigh stretches, using your weight to lean over, or reach out and pull and hold, the muscles), and dynamic stretching, which combines stretching with movements (ankle stretch/foot flexes, and high steps/knee to chest holds). My FIT program includes Active Recovery stretches to increase your mobility and flexibility to help tone and shape your legs whilst also increasing flexibility and long lean muscles.
2. Strength-building cardio
To shift any excess fat, you need to move, so start incorporating lots of cardio into your week. If you want to target your legs, add resistance into your cardio and HIIT sessions.
For more resistance, you can use a stepper, do step-ups, or go for a jog – resistance from your feet pushing off the ground to propel you forward using your legs and butt muscles; compared with a treadmill which already moves the ground for you, decreasing the resistance and in turn the effort for your muscles.
3. Structural exercise
Movements that use natural resistance, like the downward pull of gravity, are great for building your leg muscles. I'm talking about strength exercises such as squats, lunges, calf raises and deadlifts. Join me on FIT and I'll help you string it all together with low and no-equipment home workouts that get results.
Emily Skye
Personal trainer • Founder
Emily Skye is a strength training expert and the face of FIT, the digital fitness app that helps women worldwide build strength and confidence, stay active through pregnancy and rebuild post-pregnancy. Emily holds a Certificate IV in Fitness and Master Trainer qualification from the Australian Institute of Fitness. She is also co-founder of James Cosmetics and a mother of two.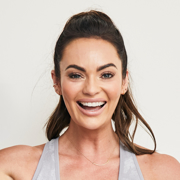 Start your FIT journey with your first 7 days free.
Get results you can see and confidence you can feel with internationally renowned trainer Emily Skye.