Emily Skye
Snack attack! 5 tips for refuelling post-workout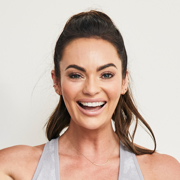 After a hard workout, you've got to give your body its best shot at a full recovery. That doesn't just mean a cool-down and stretch: you also need to think about what you're putting in, snack-wise.
You need optimal nutrition to fuel muscle growth and give you the energy to bounce back and stay on track. You need a strategy for the perfect snack. You need my five top tips.
1. Power up with protein
This is one of the most important parts of any post-workout snack! Protein supports muscle recovery. If you're having a full meal about an hour or so after your workout, you might not need a snack. If it's longer than that, you might need a little 'top-up' to help with muscle growth. My Protein Pikelets are great for this!
2. Hydrate
Ok, so this isn't exactly a 'snack', but after a hard workout, you need to remember to replenish those fluids. If you aren't a fan of gulping down water, you may find some herbal tea, a snack smoothie (I love the Cookie Dough Snack Smoothie, personally!) or protein shake helps you get the liquids in more easily.
3. Make it quick and easy
If it's too much effort, you might be tempted to fall back onto high-calorie low-nutrient convenience foods. Some nut butter smeared on a rice cake is an easy fix, or whip up my Quick Berry Yoghurt Snack!
4. Be prepared
Not working out at home? You need to take something that fits in your gym bag so you're not tempted by the processed protein bars (and their gut-irritating artificial sweeteners) in the vending machine. It could be as simple as a bag of raw nuts and some dried fruit, or – if you have a little extra prep time – you can make your own bars, like my Apricot & Almond Energy Bar.
5. Savour the savoury
If you're someone who works out hard and sweats a lot, you may need to replenish your salt levels after a workout. Rather than reaching for a sports drink, opt for a nutrient-rich savoury bite like my Mini Smoked Salmon Frittata (it'll also help a lot better with hunger pangs).
Emily Skye
Personal trainer • Founder
Emily Skye is a strength training expert and the face of FIT, the digital fitness app that helps women worldwide build strength and confidence, stay active through pregnancy and rebuild post-pregnancy. Emily holds a Certificate IV in Fitness and Master Trainer qualification from the Australian Institute of Fitness. She is also co-founder of James Cosmetics and a mother of two.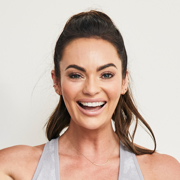 Start your FIT journey with your first 14 days free.
Get results you can see and confidence you can feel with internationally renowned trainer Emily Skye.