FIT Fam
The truth about stretch marks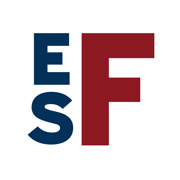 Some call them warrior marks, battle scars, earning our stripes, or simply stretch marks or the medical term Striae. These marks that can appear are due to your skin stretching too fast during growth, weight gain or weight loss. There are many of us who are pregnant, or who are on a journey of weight loss or muscle gain, and we may be already seeing these stripes appear on our skin. Some may already have the scars from when they had a growth spurt as a child. Stretch marks are more common than you think, and they are not something to be ashamed of.
But why do some of us get them, and others don't? It usually comes down to genetics, and your own skin elasticity. There are, however, some useful ways to help your skin to reduce the signs of stretch marks.
Your diet!
Nutrition plays a big role in your body's overall health, and eating the right foods can increase the amount of collagen produced.
Collagen is what the body needs to give your skin more elasticity and a youthful look. Without this, the skin loses elasticity, and is more prone to damage and affected by changes more easily. Vitamin C helps to produce collagen and cartilage, along with Zinc. Eating a diet that includes the following foods can decrease your chance of getting stretch marks, by increasing the production of collagen.
Lean proteins:
Salmon

Tuna

Tofu

Beans

Egg whites

Peanuts

Oysters

Chicken

Turkey

Lentils

Kidney beans

Pumpkin and flax seeds
Vegetables:
Broccoli

Spinach

Kale greens

Brussel sprouts

Carrots

Garlic

Red peppers

Edamame

Beets

Green beans
Fruits:
Cherries

Blueberries

Raspberries

Blackberries

Tomatoes

Oranges

Lemons

Limes

Grapefruit

Avocados

Hydration
Drinking plenty of water is crucial for everyone – during exercise and pregnancy especially as blood volume is increased and in-turn needs higher water volumes, along with the need for more water to keep your muscles and skin hydrated. This will keep your skin from becoming dry and losing elasticity, helping to prevent stretch marks.
Moisturise
Skin hydration is so important, so using creams or oils to keep that moisture in is a great way to help prevent tearing and scarring of the skin. Ointments with natural ingredients such as shea butter, coconut oil and olive oil.
Avoiding sugar
A diet high in sugar is always bad for your body, but specifically the amount of collagen present in your body can be affected by the amount of sugar you intake. Sugar attaches to the collagen protein and will damage it. So, cut down on your sugar intake!
Stretch marks or not – we should be proud of our journey and use these as reminders of our achievements and what our amazing bodies are capable of!
Start your FIT journey with your first 7 days free.
Get results you can see and confidence you can feel with internationally renowned trainer Emily Skye.