Emily Skye
Get strong with my new 6-week upper-body workout program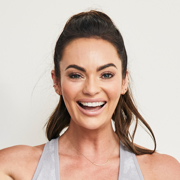 Want sculpted arms, sleek shoulders and a strong back? Get. It. All. with Upper Body Blast, my new workout program exclusive to FIT. Start your journey now with your first 7 days FREE at emilyskyefit.com.
With this new program, I've designed the ultimate upper-body workouts for women. Upper Body Blast is a progressive 6-week challenge, with 40-minute sessions using home-friendly equipment so you can sweat it out no matter where you are.
I'm proud to say that FIT now offers a complete range of programs to target key parts of the body: with Upper Body Blast joining my Booty Challenge, Abs to the Core Challenge and Body Sculpt Challenge, you can achieve ALL your top body goals in one place.
How does the Upper Body Blast program work?
This is not just a shoulder workout, an arms workout or a back workout. Upper Body Blast is a 6-week training program targeting ALL key areas of your upper body, with workouts delivered in my easy-to-follow At Home style.
We'll be doing 5 workouts, all 40 minutes max, plus one active recovery day each week.

It's a progressive program, so workouts will get tougher as you get stronger. I'm here to challenge and change you!

Workouts will target your upper-body to build strong and defined arms, shoulders, back, chest and core. We'll also work your lower-body for balance, and I've included a weekly HIRT session for fat-burn and increased definition.

For the first time, I'm including a 60-second challenge round at the end of each strength workout!

It's low-equipment. All you need to get results at home is a set of dumbbells, kettlebell, resistance band and bench or chair.
What are the benefits of upper-body workouts?
We're going to bust the myth that women get bulky from upper-body strength training, once and for all! (It takes a lot more than an arms workout for women to get bulky.) With Upper Body Blast I will show you how to work your chest, shoulders, arms and back – with a side order of core – for results including:
Big calorie burn by working large muscle groups

Sculpted and defined target areas (like biceps, triceps and back)

Improved stability and posture

Increased upper-body strength to make everyday tasks easier

A balanced and well-rounded body

Winning more arm wrestles
Are you ready to Get. It. All. with one 6-week program? My Upper Body Blast is now live – get ready for the best arms workout, shoulders, chest, core and back workouts at home. Join me at emilyskyefit.com and start with your first 7 days FREE!
Emily Skye
Personal trainer • Founder
Emily Skye is a strength training expert and the face of FIT, the digital fitness app that helps women worldwide build strength and confidence, stay active through pregnancy and rebuild post-pregnancy. Emily holds a Certificate IV in Fitness and Master Trainer qualification from the Australian Institute of Fitness. She is also co-founder of James Cosmetics and a mother of two.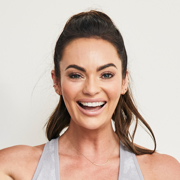 Start your FIT journey with your first 14 days free.
Get results you can see and confidence you can feel with internationally renowned trainer Emily Skye.