Emily Skye
FIT Foundations is my fitness program for beginners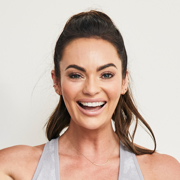 Calling all beginners to exercise – I've made a program just for you!
Found exclusively on Emily Skye FIT, FIT Foundations is your easy entry point to fitness. This 6-week absolute beginner workout program for women includes low-intensity strength and gentle HIIT workouts, using bodyweight and dumbbell exercises, to help you burn fat, get fit and build life-changing habits.
I know fitness programs can sometimes seem intimidating, so I'm stripping away all the barriers to make it accessible and fun. I'll be with you every step of the way, helping you to nail the moves and feel fitter, stronger and more confident every week.
Whether you're a total newbie or you see workout plans and think 'There's no way I could do that', now you CAN with FIT Foundations!
Is FIT Foundations the beginner workout program for me?
Are you eager to get healthy, but don't know how to start working out? Has it been forever (or maybe never) since you exercised regularly? Maybe you feel overweight, have injuries, think you're 'too old', can't stick with a routine, have kids to look after, or you've just never considered a fitness app.
Do you want something that will teach you the basics, let you take it at your own pace, and repeat if necessary?
Have you ever wondered how to motivate yourself to work out? I know I do some days!
It doesn't matter how inexperienced you are or how long it's been since you last exercised. With FIT Foundations, I'm making fitness accessible to everyone.
How does FIT Foundations work?
FIT Foundations is a 6-week training program, with all workouts in my 'At home' training style – easy to follow along in your living room, garage or backyard.
It's realistic for even the busiest lifestyle, with 30-minute workouts 3 days each week, then building up to 4. (Take a look at the program calendar below.)

It's low-equipment, using only bodyweight exercises (where your body provides the resistance), a pair of dumbbells, and a chair.

Features true beginner workouts with tips to adapt or modify exercises, plus tutorials and extra guidance to help you get a grip on the basics.

Fuel your workouts with a simple-to-follow meal plan and nutrition advice to make healthy eating habits stick.

Receive expert advice on mindset and motivation from my FIT team to keep you on track.

You can follow along on your computer at emilyskyefit.com or download my FIT app on iPhone or Android.
What results will I see in 6 weeks?
FIT Foundations is your first step into a healthier, fitter, stronger and happier tomorrow. Over 6 weeks my beginner exercise program will help you:
Build positive, life-changing habits

Burn fat

Improve cardio fitness

Learn good technique and classic exercises

Boost your mental health and confidence

Improve your skills and knowledge in the kitchen

Set yourself up to make FIT a part of your regular routine.
Getting started is always the hardest part. That's why I'm making it easy with FIT Foundations. Ready? Start with your first 7 days free when you join me at emilyskyefit.com
Emily Skye
Personal trainer • Founder
Emily Skye is a strength training expert and the face of FIT, the digital fitness app that helps women worldwide build strength and confidence, stay active through pregnancy and rebuild post-pregnancy. Emily holds a Certificate IV in Fitness and Master Trainer qualification from the Australian Institute of Fitness. She is also co-founder of James Cosmetics and a mother of two.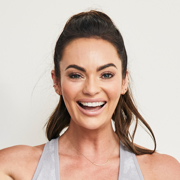 Start your FIT journey with your first 14 days free.
Get results you can see and confidence you can feel with internationally renowned trainer Emily Skye.