NUTRITION TIP
•
FIT Fam
Can you have a drink without sabotaging your fitness?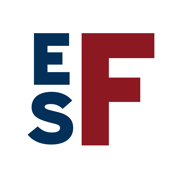 We all know that alcohol can get in the way of your fitness goals. There's nothing quite like a hangover to test your commitment to early morning workouts, and most of us don't crave healthy food after we've had a couple.
Now we all know that in order to have the energy to work out with maximum intensity and get results, it's best to keep alcohol intake to a minimum. But let's be real: if you know you're going to have a few drinks this weekend, you're better off going in with a plan.
We've got tips that will help you minimise the damage to your fitness.
1. Eat up
The idea of "lining your stomach" before a drinking session is a myth. However, eating a carb and protein-rich meal (like our Harissa Chicken & Sweet Potato Tray Bake) at least an hour before you drink will help to slow the absorption of alcohol into your bloodstream. Once you start drinking, it's too late to put this speed bump in place.
Eating beforehand can also help to prevent tipsy snacking and that late-night pizza order after you've had a few.
Eating a carb- and protein-rich meal, like our Harissa Chicken & Sweet Potato Tray Bake, before you start drinking can help you avoid the late-night, post-party munchies.
2. Be honest with yourself
Don't try to trick yourself into thinking that you're going to stick to soda water at the work event with the open bar if that's never happened before. If you're not realistic, you're more likely to overdo it – that applies to alcohol and food. So be real with yourself and decide in advance what your limits are. Even if you don't stick to the plan exactly, you'll be better off than if you go into celebrations winging it.
3. Choose your drinks wisely
This doesn't mean reaching higher up the shelf, or switching to light beer if you love red wine. Just be aware of the calorie differences between types of drinks and their varied alcohol content, and how they'll affect your body.
Also remember that in general, women metabolise alcohol faster than men. So don't try to keep up with the fellas.
4. Factor your party plans into your day (and the day after)
You want to enjoy yourself, but you also don't want to knock your fitness goals completely off the rails. So once you've made a realistic plan for how much you're going to indulge, use that knowledge to plan your exercise: perhaps you could do a FIT workout in the morning before your big night, then schedule an active recovery session with Emily for the day after.
The same goes for eating well. Allow time to prep a few meals before you head out to celebrate – then if you do wake up a bit dusty, your healthy meals will be ready and waiting, no effort required.
Start your FIT journey with your first 14 days free.
Get results you can see and confidence you can feel with internationally renowned trainer Emily Skye.