Emily Skye
7 protein-packed recipes to power up your day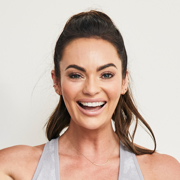 Protein! Your body needs it, and if you're on a fitness journey, you're going to need a little more than most.
Protein helps you build muscle and assists post-workout recovery. It also helps you feel fuller for longer, so you're less likely to overeat – which is extra important if you're aiming for fat loss. If you don't get enough protein, your body can also start breaking down muscle, which is bad news for your strength and muscle gains.
The recommended dietary intake for protein is around 0.8-1.0 grams of protein per kilogram (0.01 oz per lb) of your body weight, per day. If you're training, you might need closer to 1.5g of protein per kilogram (0.02 oz per lb).
Your body needs high-quality protein, whether animal-based or vegan. Whether you're burning fat or building muscle (or a bit of both), my meal plan is perfectly balanced for your needs. All you have to do is follow the recipes!
Here's a week of protein-packed dinners: five fast ones for your Monday-to-Friday menu, and two you can batch and freeze for weekend meal prep.
Quick weeknight wins
Emily Skye
Personal trainer • Founder
Emily Skye is a strength training expert and the face of FIT, the digital fitness app that helps women worldwide build strength and confidence, stay active through pregnancy and rebuild post-pregnancy. Emily holds a Certificate IV in Fitness and Master Trainer qualification from the Australian Institute of Fitness. She is also co-founder of James Cosmetics and a mother of two.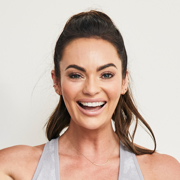 Start your FIT journey with your first 14 days free.
Get results you can see and confidence you can feel with internationally renowned trainer Emily Skye.