Emily Skye
The big benefits of working out during pregnancy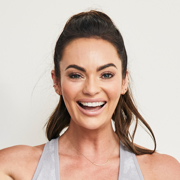 I've said it before and I'll say it again: you don't need to wrap yourself in bubble wrap for nine months when you're pregnant – with the right guidance and approvals from your doctor, it is safe to exercise during pregnancy.
While we all know that regular exercise is beneficial for our health, did you know there are many benefits of working out while pregnant – not just for you during pregnancy and in your postpartum recovery, but for your baby, too?
That's why I created FIT Pregnancy, to keep you moving through each trimester and help you navigate pregnancy workout safety.
So before you kick off your sneakers and put your feet up, take a look at all the ways that having a pregnancy workout plan could do a lot of good for mum and bub, all approved by Phoebe Armfield, women's health physiotherapist and a member of the FIT crew.
The benefits of staying active during pregnancy
1. Exercise doesn't just reduce backaches and pelvic pain by maintaining muscle strength, it can also reduce bloating, constipation and swelling by keeping your digestive system and fluids flowing.
2. There always seems to be a lot to stress about when you're expecting, so get moving to release those endorphins and boost your mood and energy levels.
3. Exercising consistently will help you to fall asleep more easily, get better quality sleep and wake up feeling more rested.
4. It's normal to gain weight during pregnancy, however regular exercise can prevent excessive weight gain. Excessive gestational weight gain can increase your risk of developing diabetes and high blood pressure during pregnancy. It can also result in postpartum weight retention – meaning it's much harder to lose weight after your baby is born.
5. Want to be prepared for labour? Exercise! You'll maintain muscle tone, strength and, perhaps most importantly, endurance! Your body is about to do something pretty incredible, so having confidence in what it is capable of is a great bonus, too.
6. On average, women who are active during pregnancy spend less time in labour and experience fewer complications (requiring less medical intervention) during delivery.
7. Staying fit and strong will prepare your body for lifting, holding, carrying and pushing your (growing) baby once they make it out into the world.
Staying active during pregnancy can help you keep up as your little one grows.
8. Exercise reduces your risk of gestational hypertension (high blood pressure during pregnancy) and pre-eclampsia, which can be dangerous for mother and baby.
9. By maintaining muscle strength in your trunk and lower body, you can prevent – or better manage – urinary incontinence. Don't forget your Kegels, ladies!
10. A recent study reported in the New York Times showed that newborns whose mothers exercised during pregnancy develop more "athletic hearts" and may become physically coordinated sooner than other babies. And advanced motor skills and better-conditioned hearts will only encourage your child to be more active as they grow.
Always consult your healthcare professional before beginning any new exercise program, as there are some situations where exercise may not be advised. This information should be used as a guide only and should not replace the advice of your medical practitioner. Please find our full Privacy Policy and Terms & Conditions.
Emily Skye
Personal trainer • Founder
Emily Skye is a strength training expert and the face of FIT, the digital fitness app that helps women worldwide build strength and confidence, stay active through pregnancy and rebuild post-pregnancy. Emily holds a Certificate IV in Fitness and Master Trainer qualification from the Australian Institute of Fitness. She is also co-founder of James Cosmetics and a mother of two.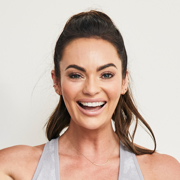 Start your FIT journey with your first 14 days free.
Get results you can see and confidence you can feel with internationally renowned trainer Emily Skye.