Emily Skye
Abs to the Core: the only abs challenge you need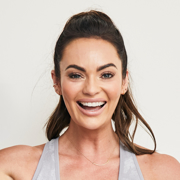 Are you ready to twist, plank, crunch and rock your Abs to the Core?
My 6-week Emily Skye FIT Abs to the Core Challenge is designed to build definition in your abs and take your full-body strength to a hardcore level!
After the success of my Booty Challenge, my Emily Skye FIT members told me what they wanted next: abs workouts!
A strong core delivers benefits beyond a beach-ready flat tummy – it can power up your strength training and get you moving seriously smoothly through everyday life. No shortcuts, real results. I'll show you how to get strong and defined abs in the only abs challenge you need!
How does the Abs to the Core Challenge work?
In just 6 weeks, we're going to define and sculpt your abs and build an all-round stronger core. Because there's a whole lot more to your abs than one muscle.
You'll find my Abs to the Core Challenge in the Programs section alongside my other challenges and specialised programs. (You DON'T need to do your regular planner workout on top of the Abs to the Core sessions.) It's a full-body challenge with a focus on the core – so every day you'll be doing a mix of full-body and ab-focused exercises to burn fat, build strength, and maximise your results.
Why aren't we hitting your core 24/7? Because we need to give your abdominal muscles a chance to recover and grow, and we also want to work all those muscles in your lower and upper body that work in unison with your core to deliver total body mobility and power.
Plus in the final week, I'll give you a booster you can add onto your regular workouts so you can keep making those ab gains even after the challenge is over.
Do I need equipment?
To make it easy to do my abs challenge at home, I'm keeping these workouts to dumbbells and bodyweight only, as well as a few bench exercises (AKA your couch!) If you don't have dumbbells, you probably already have a few handy substitutes lying around the house. You can up the intensity of the challenge by increasing your weights or completing more reps.
How do I track my challenge progress?
First up, take before and after photos so you can see your progress. Plus, do my Plank Mini Challenge before you start Abs to the Core and again at the end of the 6 weeks to test how far your strength has come. Don't forget to share pics and videos of your results in my ESF community!
What exactly is my core, anyway?
Your "core" actually incorporates all of your trunk muscles, from your pelvic floor to your back and up to your diaphragm.
As for your abdominals, you actually have three layers of muscles: transversus abdominis is the deepest layer, which teams up with your back muscles to stabilise your trunk; on top is the rectus abdominis which runs down the centre of your torso, forming that famous six-pack; and on either side of your six-pack sit internal and external oblique muscles, which help you to twist and turn.
My challenge will ensure we hit these muscles from all angles to get more from your core.
Why work my abs AND core?
The Abs to the Core Challenge will take you way beyond aesthetic benefits. Think of your core as Central Station – the point through which all movement down to your lower body or up to your upper body must travel. When it's strong and stable, you won't overcompensate with other muscles, so your risk of injury is reduced, and your balance and flexibility will be at the top of its game.
As well as providing back-up for your back, strong abs can improve your posture by drawing your chest up and shoulders back, and boost your muscle-building game – by strengthening your core to maintain that neutral spine, when you can finally get back to the gym you'll be ready to lift heavier and with better form. On top of that, a strong core can help you run faster, too.
But wait, don't they say "abs are made in the kitchen"?
That saying came about because strong abdominal muscles are only revealed when the layer of fat covering them up is removed.
If you have excess fat to shift, set your goal on ESF to Weight Loss before taking on my Abs to the Core Challenge. If you don't have excess fat and just want to maximise your definition, you can keep your goal set to Strength & Tone.
Whichever goal you select, sticking to my customised ESF meal plans makes your calorie intake vs energy expenditure equation easy – because I've already done the maths for you! I'll ensure you're getting the nutrition you need to perform at your best and keep you burning fat with a challenge full of high-intensity, cardio-pumping workouts.
There's nothing middle of the road about it: my Abs to the Core Challenge will get your mid-section working harder to take you further. Join me on Emily Skye FIT now to be part of the Abs to the Core Challenge and let's come out of isolation looking great and feeling strong.
Emily Skye
Personal trainer • Founder
Emily Skye is a strength training expert and the face of FIT, the digital fitness app that helps women worldwide build strength and confidence, stay active through pregnancy and rebuild post-pregnancy. Emily holds a Certificate IV in Fitness and Master Trainer qualification from the Australian Institute of Fitness. She is also co-founder of James Cosmetics and a mother of two.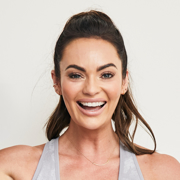 Start your FIT journey with your first 7 days free.
Get results you can see and confidence you can feel with internationally renowned trainer Emily Skye.