Emily Skye
Are you using the right protein powder?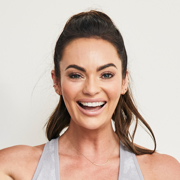 I am all for everything natural – especially when it comes to nutrition. It can be hard to make sure you are getting enough out of your diet, particularly protein, since your body will require more of it if you are working out. Sometimes your diet alone is not going to provide enough of what you need, so that's where supplementation comes into play. Protein powders are a great addition to our diet, and are great to add to shakes for that extra protein kick. 
If you are going to buy powdered protein, what should you know?
Animal source vs Plant source
There are two main categories of protein powders – animal or plant-based. Whey protein, a by-product of dairy, is a popular choice when it comes to powders, but there are many more plant-based proteins on the market now, and are great if you are lactose intolerant or simply prefer to eat non-animal products. Each has their own pros and cons, so which should you choose?
Whey Protein
Pros:
It is a complete protein source containing all 9 essential amino acids

It's is also higher in Branched Chain Amino Acids (BCAA's)

Increases protein synthesis and absorbed fast
Cons:
Can cause bloating, gas and flatulence, along with other allergies to milk products 

It is derived from dairy which has been linked to some negative health outcomes, including excess mucus production

Unsuitable for those who are lactose intolerant or vegan

If not sourced from high quality or organic sources, the chance of ingesting toxins and hormones are high
Plant Proteins
Pros:
Hypoallergenic: Plant proteins such as rice and pea proteins are generally well tolerated by the body for most people

Dairy-free: Suitable for those who are lactose intolerant or vegan

Digestion: Potentially easier to digest for people as it is less likely to be allergenic
Cons:
Taste: Some don't enjoy the taste of plant-based proteins as much as whey proteins

Lower levels of amino acids, which are essential for muscle building

Some are not complete proteins, so need to be consumed with other proteins
As there are many types of plant proteins, I prefer to use a fermented pea protein powder. The fermentation enhances your body's ability to digest it, and provides healthy gut flora of probiotics and good bacteria to support good digestion and overall health. Carbohydrates are slowly broken down making it easier to absorb nutrients when consumed. It also contains a complete amino acid profile that boosts metabolism, helps with your cravings and keeps you feeling full. 
Sweeteners and flavours?
While you should look for a protein powder with as few ingredients as possible, most brands will add a sweetener to enhance the flavour of their supplement a little. If you can, try to avoid protein powder with artificial sweeteners, or grab an unsweetened powder and add your own natural flavours in the form of honey or berries.
Emily Skye
Personal trainer • Founder
Emily Skye is a strength training expert and the face of FIT, the digital fitness app that helps women worldwide build strength and confidence, stay active through pregnancy and rebuild post-pregnancy. Emily holds a Certificate IV in Fitness and Master Trainer qualification from the Australian Institute of Fitness. She is also co-founder of James Cosmetics and a mother of two.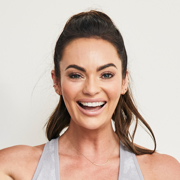 Start your FIT journey with your first 14 days free.
Get results you can see and confidence you can feel with internationally renowned trainer Emily Skye.