Emily Skye
5 moves to get peachy without the squats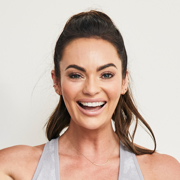 Squats squats squats! Everybody's squatting everywhere. Squats are great, but there are so many other exercises you can do that are great (if not, better!) for strengthening and toning your butt. So which moves should you be doing? I've lined up 5 of my favourite lower-body moves to target your glutes, thighs, and lower back for strong and defined lean muscle and an overall amazing peach. 
Do each exercise for 30 seconds, and complete 3-4 sets of each.
Want more workouts like this or feeling ready to take on my targeted Booty Challenge? Start your free trial with me on FIT and I'll help you achieve your fitness goals, faster.
1. Single-leg kickback
2. Standing leg side raises
3. Butterfly bridge
4. Glute bridge
5. Glute lunge
For more daily workouts, meal plans and health and fitness guidance from my expert team, check out FIT and get started with your first 7 days FREE! 
Emily Skye
Personal trainer • Founder
Emily Skye is a strength training expert and the face of FIT, the digital fitness app that helps women worldwide build strength and confidence, stay active through pregnancy and rebuild post-pregnancy. Emily holds a Certificate IV in Fitness and Master Trainer qualification from the Australian Institute of Fitness. She is also co-founder of James Cosmetics and a mother of two.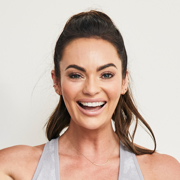 Start your FIT journey with your first 14 days free.
Get results you can see and confidence you can feel with internationally renowned trainer Emily Skye.